2016-02-29 13:46 - Gaming
I've been greatly enjoying playing the video game Fallout 4. One of the options available is to build a settlement, with a plethora of customization options. I'm deep enough in that I decided to invest the time and effort.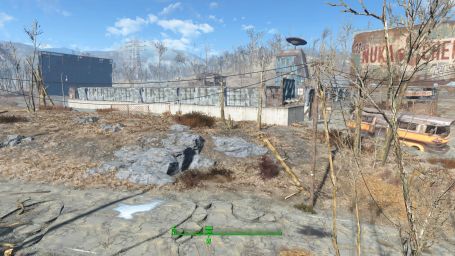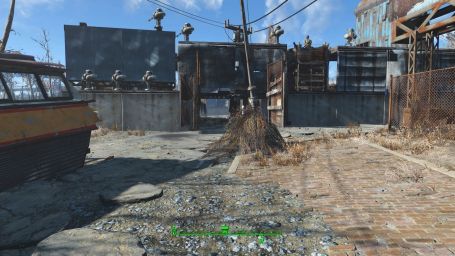 Here's a wide shot of the big, square, flat settlement. It's now got a wall built all the way around. The main gate is in the southeast corner, surrounded by turrets for defense.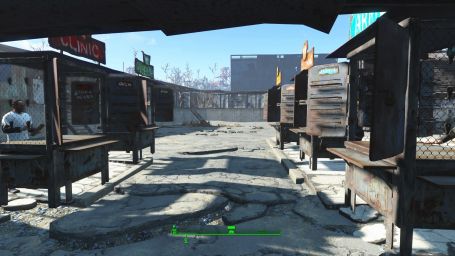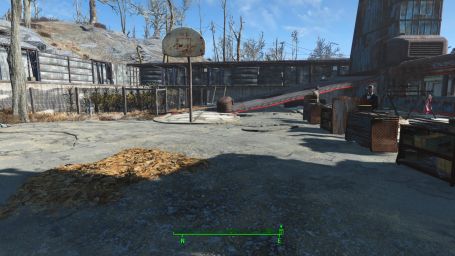 Directly inside the main gate is the bazaar, with a general store and clothing store, a clinic, and a weapons and armor dealer. Pass through that and turn around to see the farm, and scavenger stations, in the northeast corner. Hidden from view up on the wall are beds for the dealers and the farmers, near their work stations.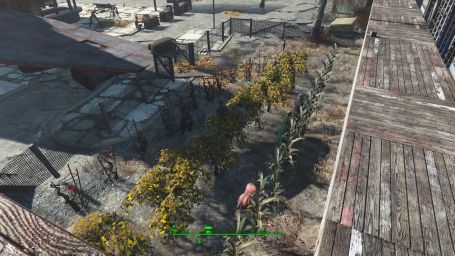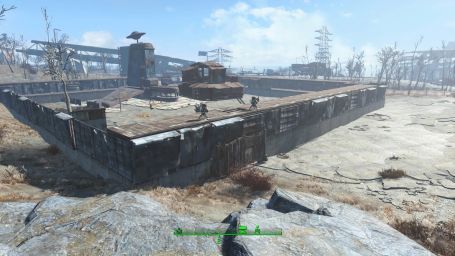 Here's a close-up of the farmers at work, as well as a shot of the northwest gate, which is seldom used and less well guarded. You can also see, from this vantage point, my house.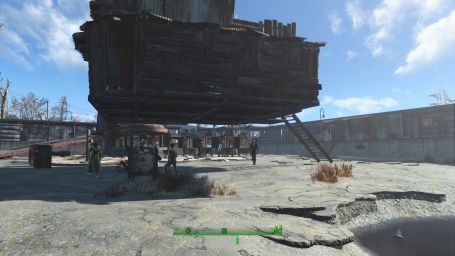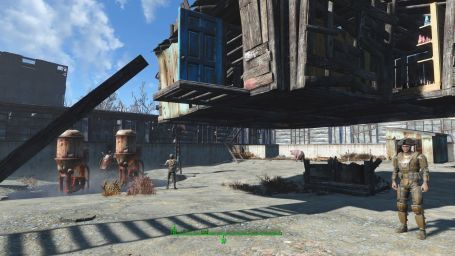 My house floats magically on a cushion of air. The stairs don't technically connect, on purpose. I can easily walk up and down, but the riff-raff NPCs don't know how to deal with the gap, so they stay out.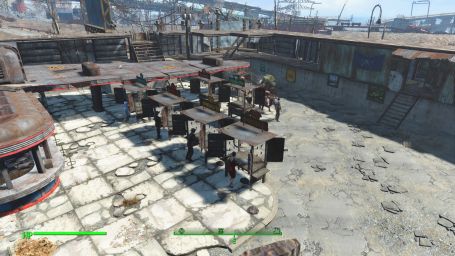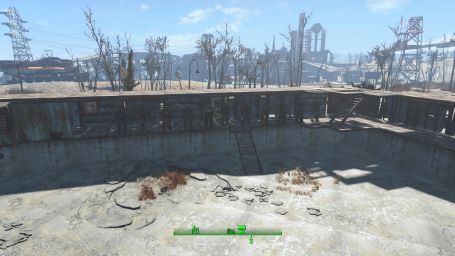 Visible from my front door is the bazaar by the main gate, as well as my collection of power armor along the south wall. Currently eleven suits strong, though they're not all complete yet.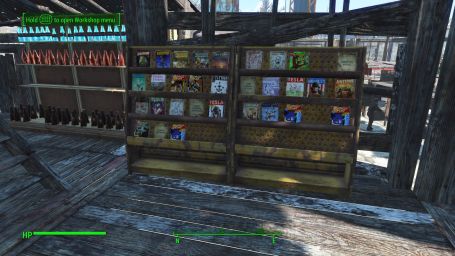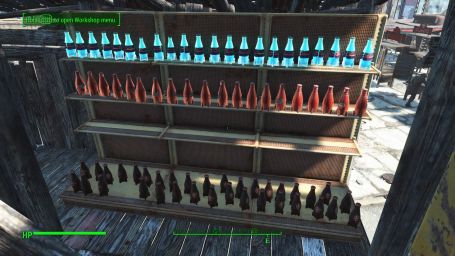 Visible inside is my magazine rack, plus my large Nuka-Cola collection.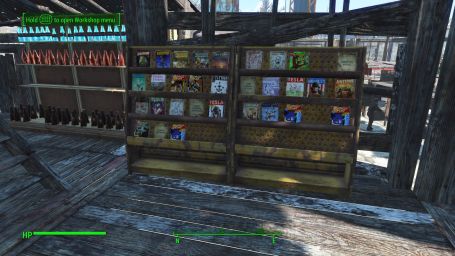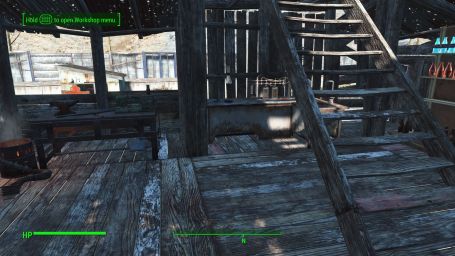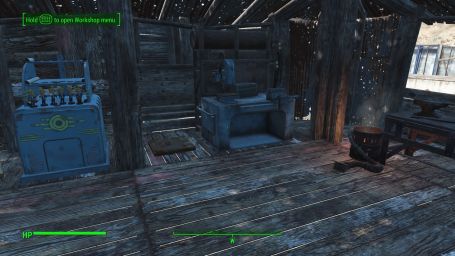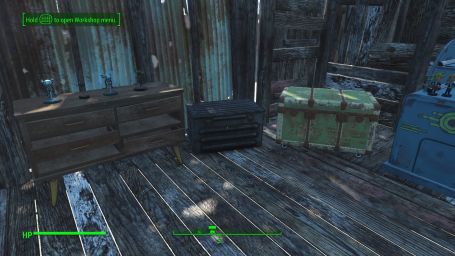 Inside my house, main level, counter clockwise: Magazines, Nuka-Cola, chemistry station, armor and weapon workbenches, Bobble-head display, and three storage units for power armor, other armor, and clothing respectively. The clothing dresser has a collection of model robots displayed on top. Only the bed goes upstairs.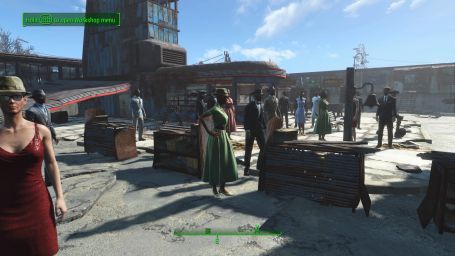 Finally, take note: residence at the drive-in requires adherence to a strict formal wear dress code.