2016-04-03 10:38 - Gaming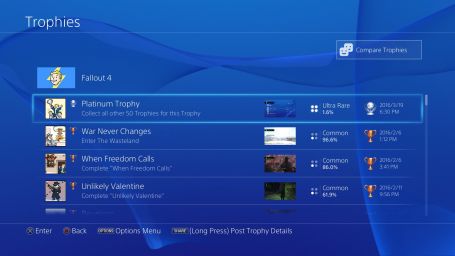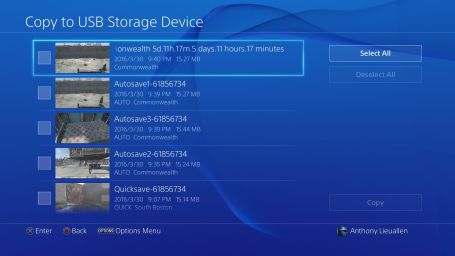 I've basically only played two games since Thanksgiving, first Metal Gear Solid 5 with almost 10 days of play time, and now Fallout 4, with over 5 days. Fallout is a more traditional game, so I know the amount of play time for the last save, but not any of the time spent and lost to reloading an old save, or the few times I intentionally rolled far back (including a bit to get 100% trophies. I continued for a while even after getting the platinum trophy, there were still new things to discover.
I had lots of fun but it's time to move on to working through my backlog of over 20 other games!